18 novembre 2009
Filthy Gorgeous Makeup's TAG: Most Loved Products
Bonjour les filles, comme disent mes amis les anglais "long time no see"... J'espère que toutes mes bloggeuz chouchoutes vont bien??? J'ai décidé de ne pas laisser ce blog mourir finalement car je l'aime un peu quand même, mais j'ai aussi beaucoup moins de temps qu'au moment où je l'ai commencé alors parfois je perds le fil lol... Happily, j'ai eu quelques jours de congés dernièrement et j'ai eu donc le temps de préparer plusieurs petits posts à l'avance qui devraient tenir jusqu'à la fin de l'année à raison d'un ou deux posts par semaine, that's the best I can do!!!
Ce post va être un peu spécial puisqu'il s'agit de la réponse à un tag d'une "Beauty Youtubeuz", je lui ai promis de le faire MAIS la jeune fille est britannique donc ce post va être en anglais... Désolé les filles je n'ai pas eu le temps de l'écrire en deux langues, bon vraiment si jamais on me le réclame à corps et à cris, je prendrais le temps de le traduire mais promis le prochain post est pour vous mes belles.
La seconde raison pour laquelle je ne l'ai pas traduit c'est que ce post est uniquement une liste des produits de beauté du commerce que j'aime utiliser et qui sont constamment dans mon armoire à me faire belle, en résumé les produits sans lesquels je ne peux pas vivre, mes "must have". Comme je vais mettre des photos des produits (je préviens les accro au naturel qu'aucun produit de la liste n'est bio... Je suis vilaine, je sais), je me suis dis qu'il n'était pas vraiment nécessaire de traduire le blabla qui va avec...
Je vous souhaite à toutes une excellente journée, bises, Mélanie.
Now let's switch to english!!!
Hi everyone, sorry for the long introduction in french but I had to explain to my readers why this post is written in english ;)
So here's my answer to Natalya's Tag on Most Loved Products. First of all here's a link to the lovely lady's YouTube Channel: Filthy Gorgeous Makeup.
Now I'm going to reveal you all my secrets: the beauty products I absolutely can't live without ;)
I'll start with my two favourite makeup removers: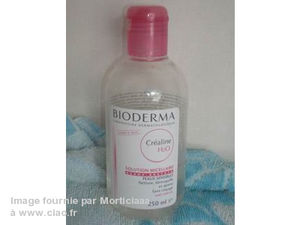 BIODERMA, Créaline H2O Micellar Lotion, it gets rid of any makeup, even waterproof products, really really quickly without leaving your skin dry (I'll say that I'm combination to dry skin). I use this every morning on a cotton pad to cleanse and refresh my face and whenever I want to remove my makeup really quickly.
The second one is Baby Face from Lush (you can see what it looks like here), this one I love to use at night to remove my heavy coat of makeup, the bar melts into your hands and all you have to do is gently massage your face with the product, no need to avoid the eye area, and take it off with a face cloth. It leaves your skin super clean and soft. Luv it :)
The third product I what to talk about is very versatile it can be used as face or body moisturizer, as a hand cream, as a nourishing face mask and even as a makeup remover all the MUA I know have it their kit and as far as I am concerned I always 3 or 4 tubes on the go, one in the bathroom, one in my bag, one in my kit and one in my bedroom :)
Introducing the brilliant Embryolisse Lait Crème Concentrée.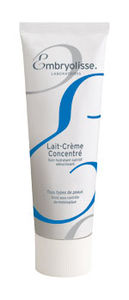 You can buy it in 2 versions: the creamy version in a tube and the fluid version in a big bottle, I have both ;)
Here in France it can be purchased at any good chemist, for other countries I'm sure you can google it and find a way to buy it on line.
If I had to pick only one product out of this list, it would definitely be this one, I have been using this cream several times a day for five years now.
My last skin care must have product would be the Elizabeth Arden Eight Hour Cream (check it out here), I love it for chapped lips (I even have the stick version of it my purse) or dry elbows, basically it's really good to soothe any dry area that you might have, again all the MUA have in their kit 'cause this balm is like magic it works very quickly on dry lips, LOVE!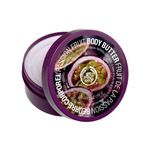 My favourite body products are The Body Shop Body Scrubs and Butters, I really love those because there's a great variety of smells, I change every time but my favourites are Passion Fruit and Cranberry. The body butters are really nourishing, they smell amazing and leave your skin so smoothe and most importantly they're not sticky so you can dress up quickly after applying them. You can check the different fragrances here.
Let's talk a little bit about makeup now, I do love to try out new things all the time but there's a few products I always come back to.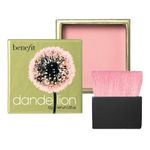 Benefit Hoola Bronzer and Benefit Dandelion Blusher are my favourites I like to use them together, Hoola as a contour and Dandelion as my blusher I almost use them everyday, it's like I feel naked without my hoola and dandelion on ;)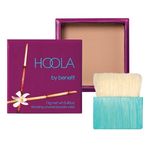 Another great product is L'Eau de Beauté by Caudalie, it is a beauty elixir inspired by the "elexir of youth" used by Queen Isabelle of Hungary, this treatment smoothes features, thightens pores and gives the complexion a burst of radiance. That's what the website says about it, you can see what it looks like on Caudalie.com. I use it to refresh my skin on morning, to set my makeup and even to refresh it during the day, it is a bit pricy but in my view totally worth it and bonus point: it smells amazing!!!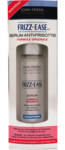 As far as my hair is concerned, I only have one must have product and it's the John Frieda Frizz Ease Hair Serum Original Formula.
I can't leave without it because I have long, thick, dry, wavy hair and I like to straighten it so what this serum does is that it protects my hair, moisturizes it and make it look like super shinny and healthy. So big L.O.V.E. for this one ;)
Well ladies, I think I'm done, you've now discovered all my secrets, I hope you enjoyed this post and I also do hope that I've not made too many spelling or grammar mistakes... Sorry if I did, after all I'm just a french girl who learned english at school and watching tv shows :) And watching YouTube videos and reading beauty blogs ;)
Have a nice day ladies, XOXO MakeUp Girl...
Commentaires
Poster un commentaire